Trollstigen Visitor Centre
The project enhances the experience of the Trollstigen plateau's location and nature. Thoughtfulness regarding elements and materials underscore the site's nature and character, and well-adapted, functional facilities augment the visitor experience.
The architecture is characterized by clear and precise transitions between planned zones and the natural landscape. Through the notion of water as a dynamic element—from snow to running and then falling water—and rock as a static element, the project creates a series of prepositional relations that describe and magnify the unique spatiality of the site.
The project is a collaboration with Multiconsult 13.3 landscaping. Illustrations by diephotodesigner.de, Jiri Havran/Statens vegvesen and Reiulf Ramstad Arkitekter.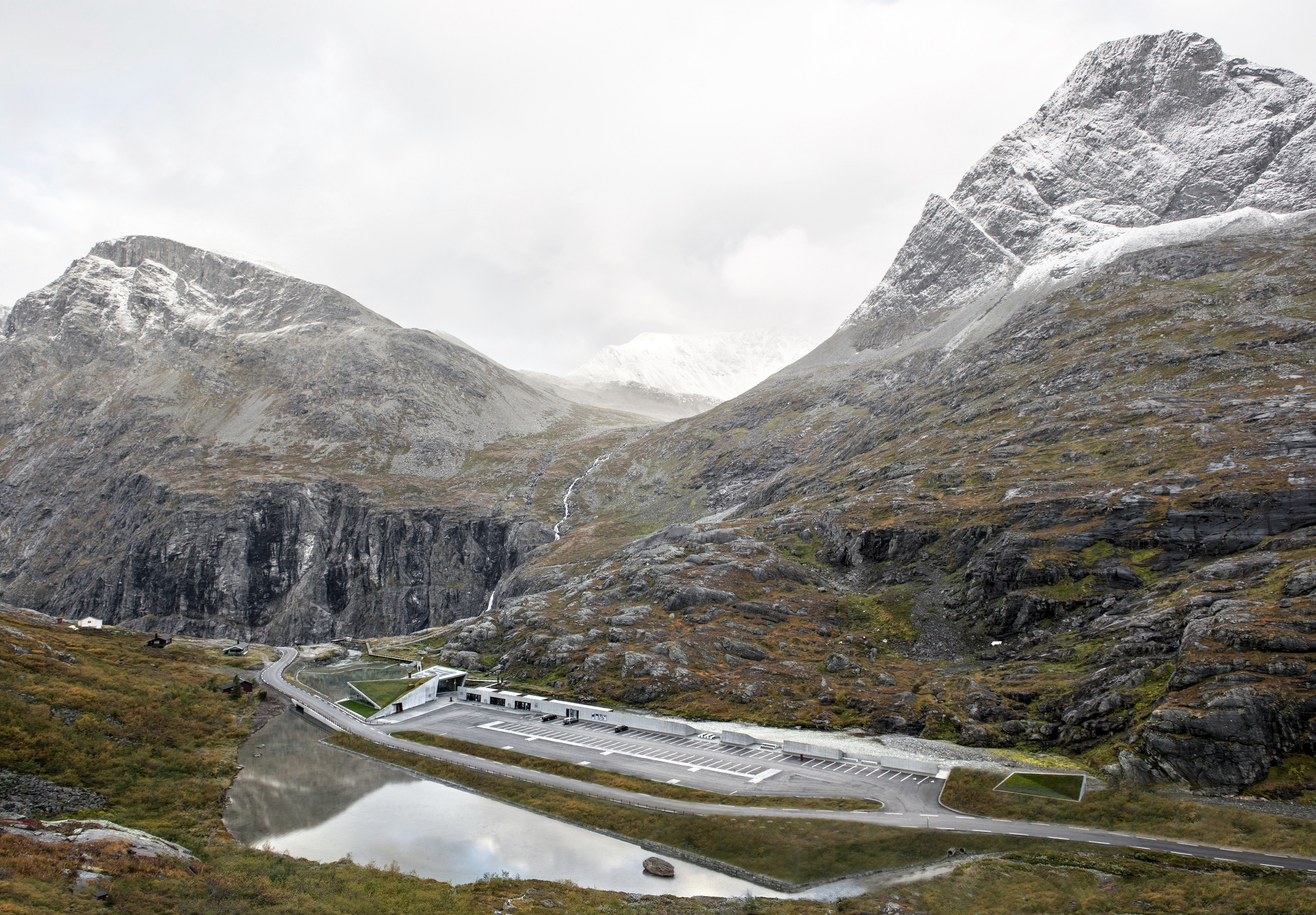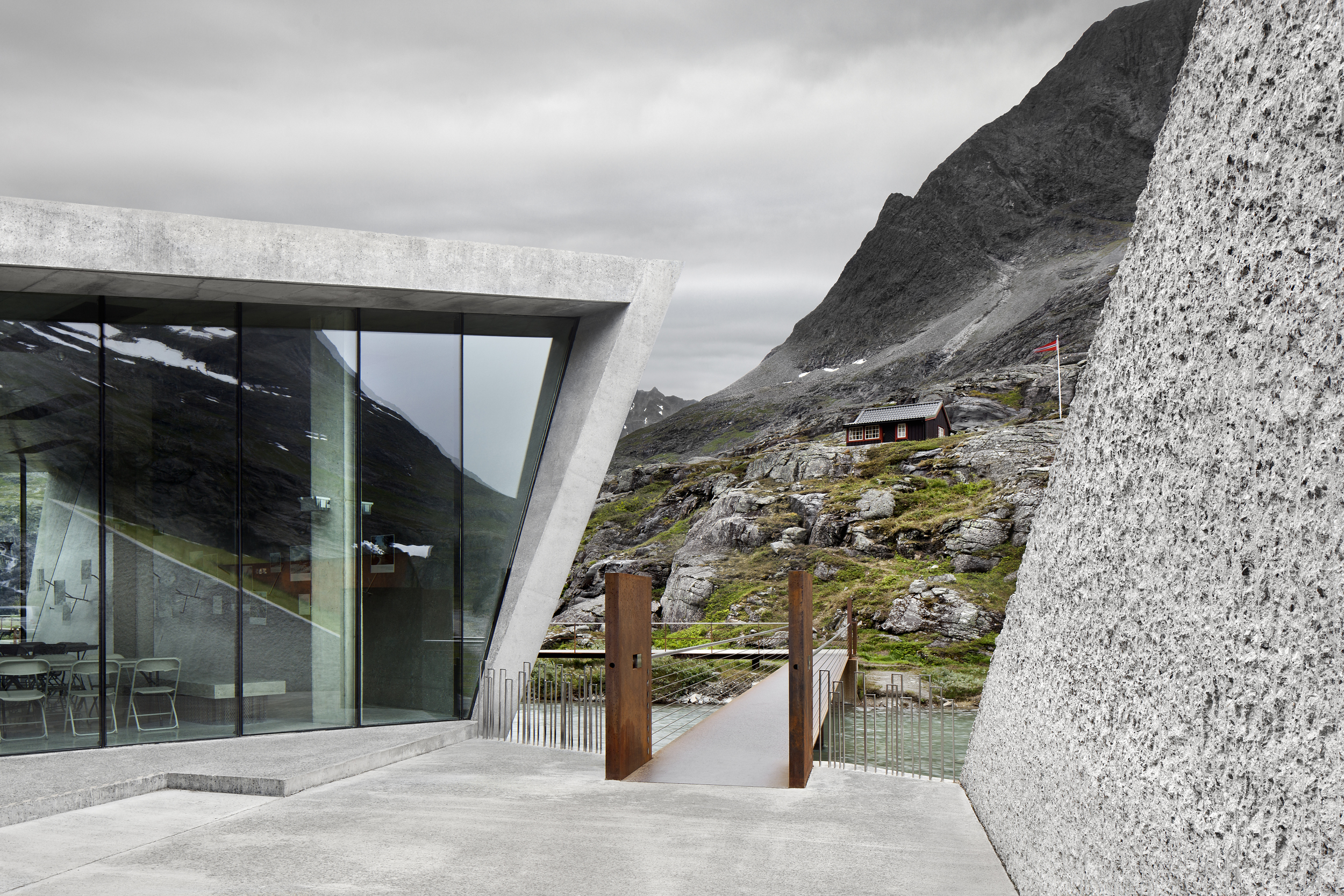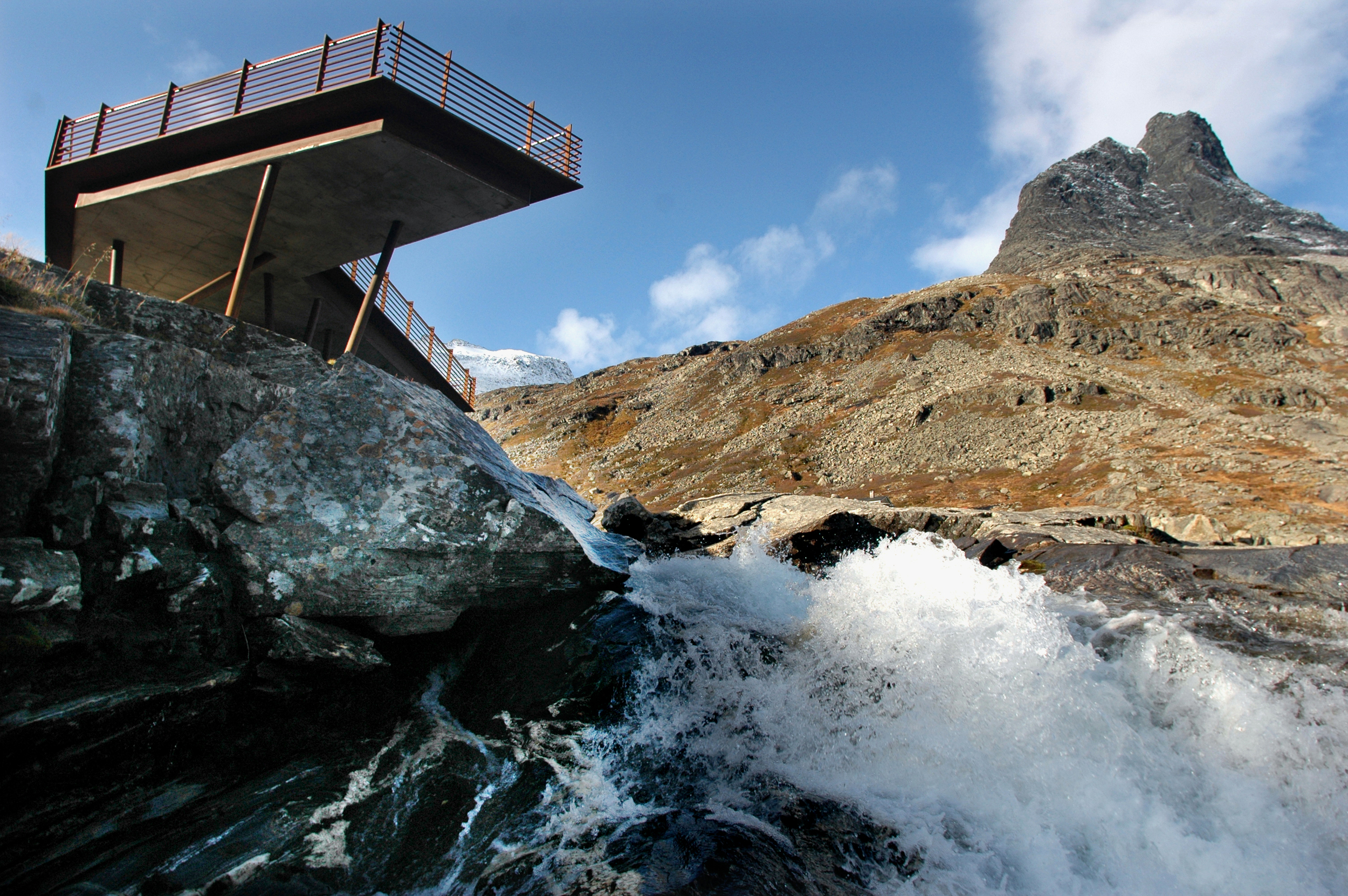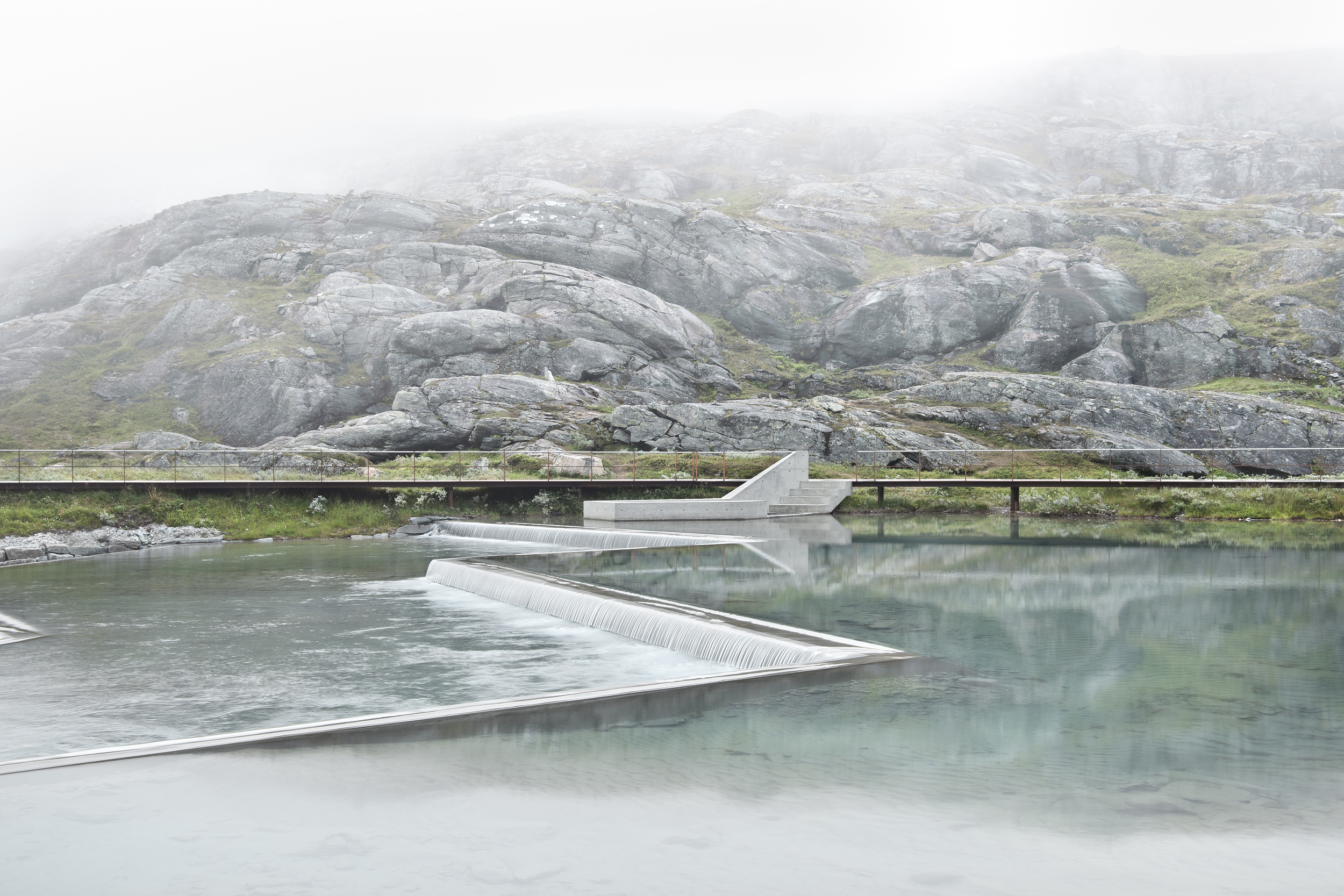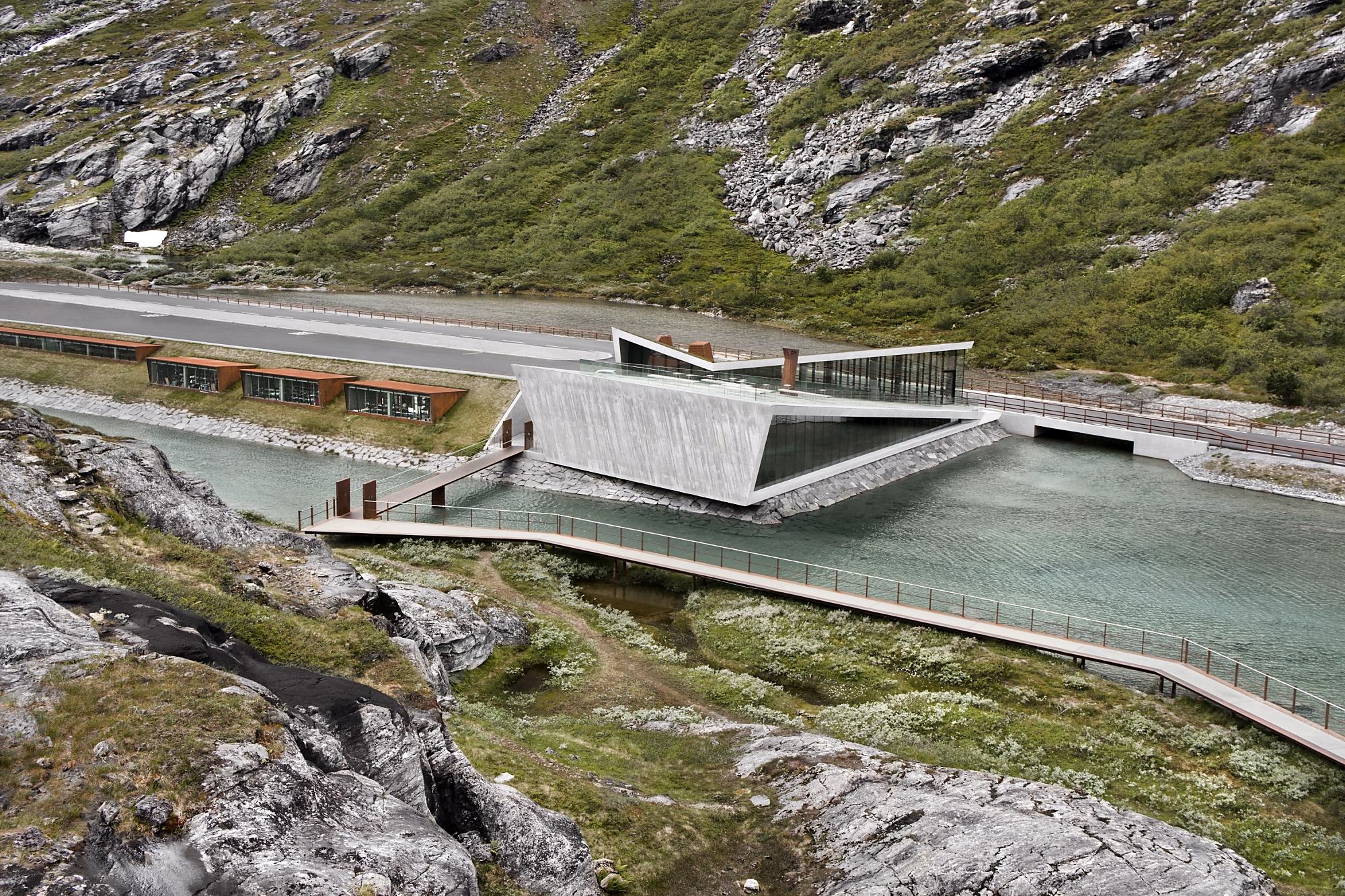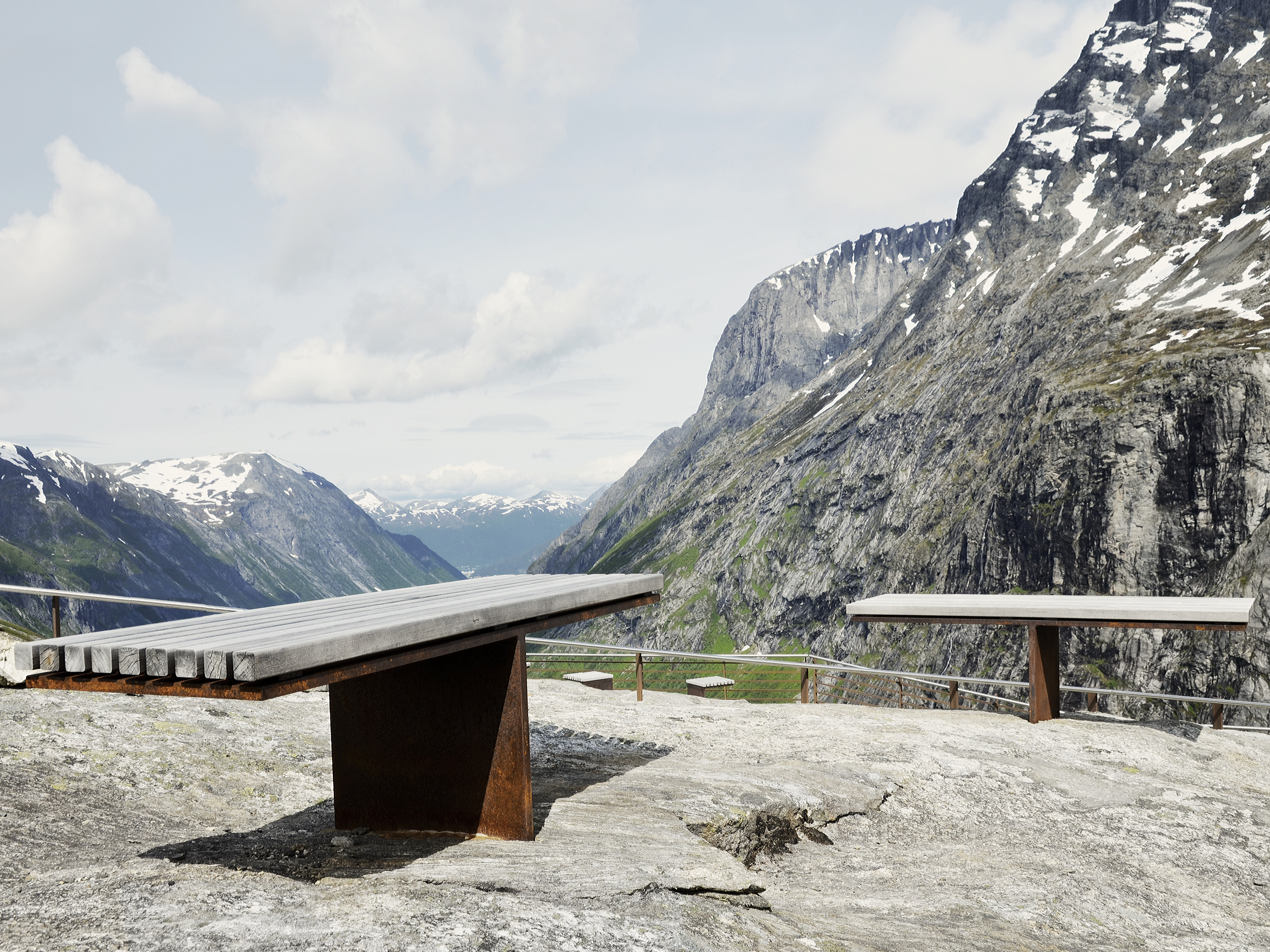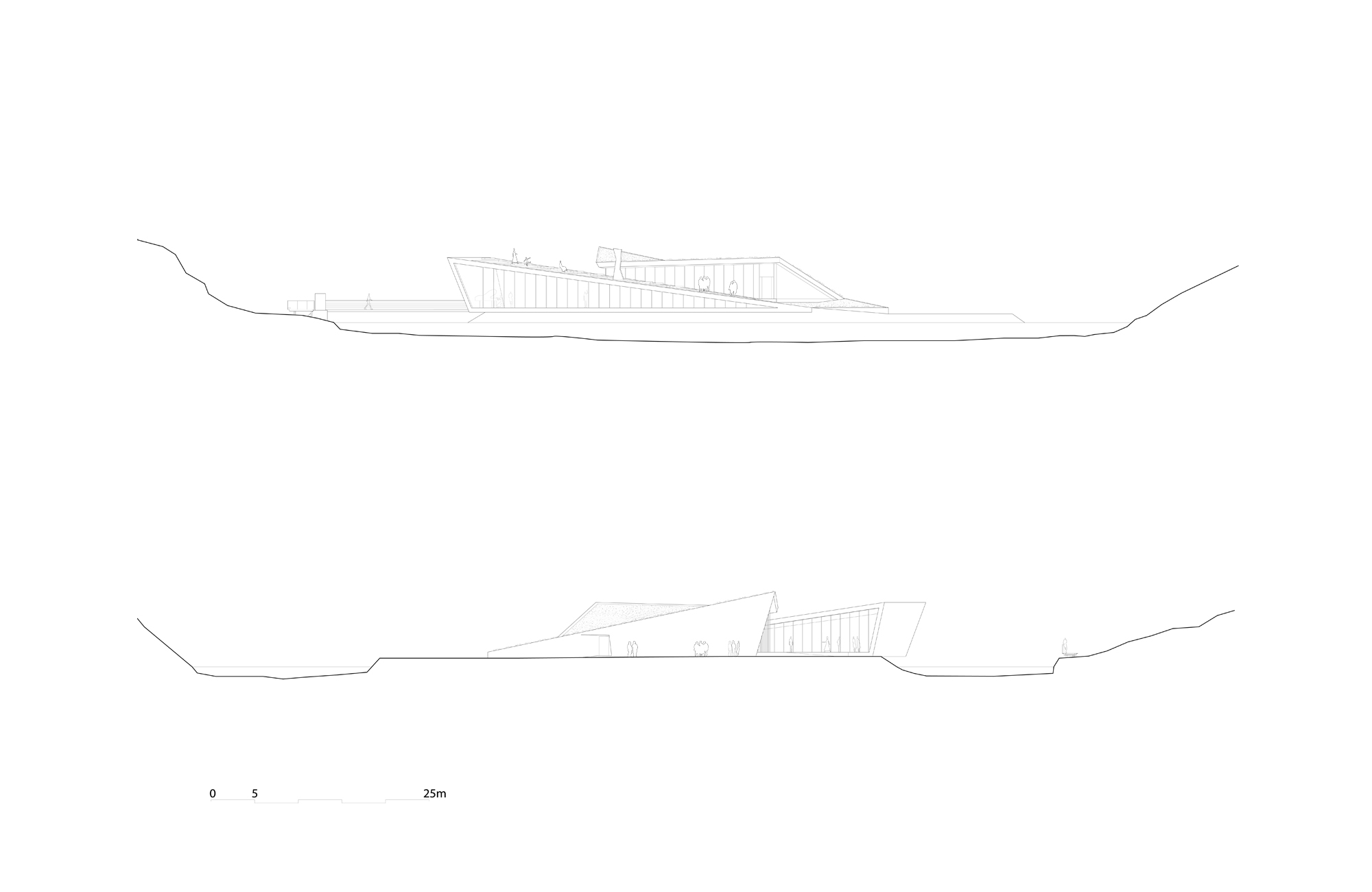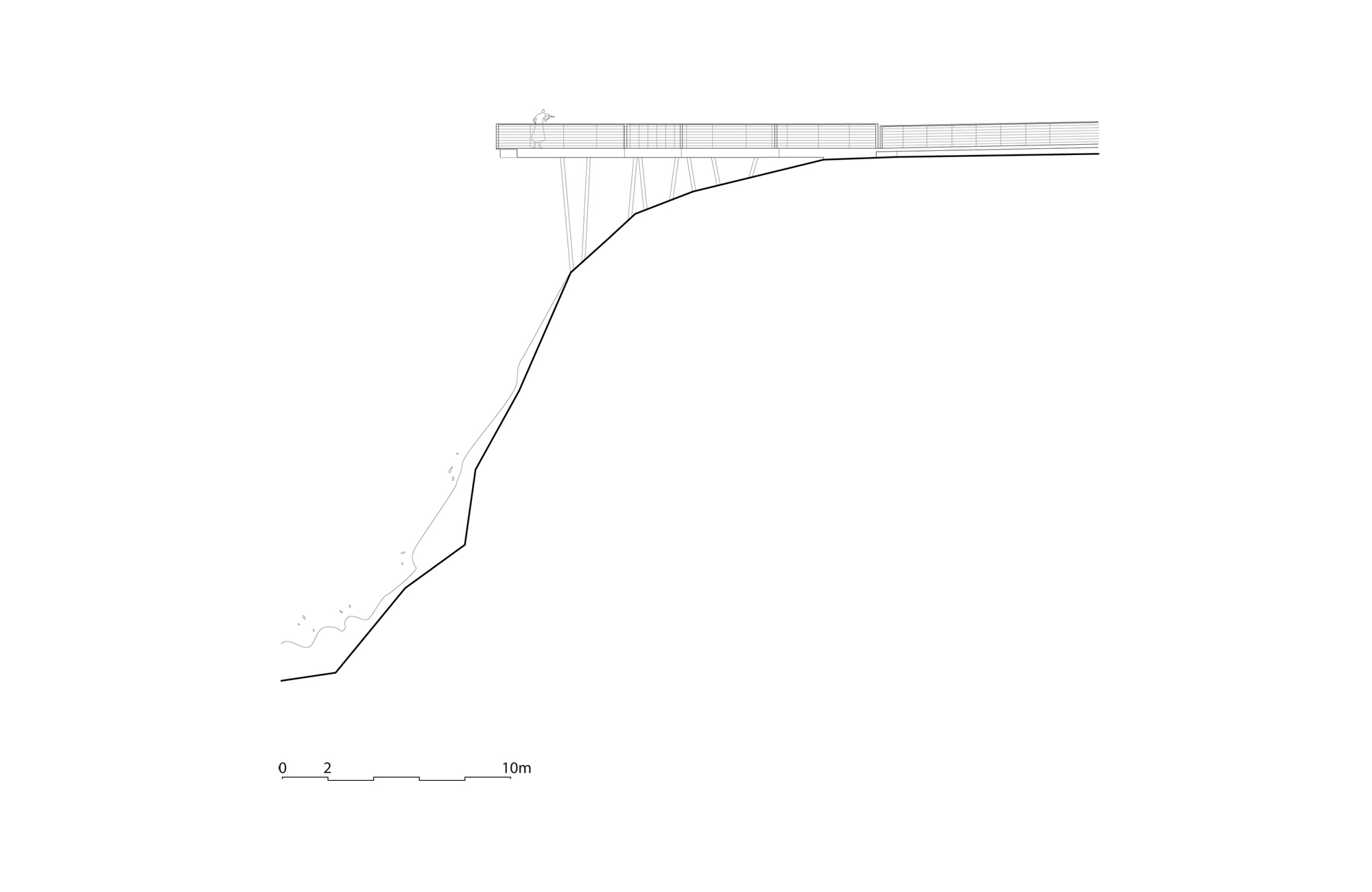 RRA_Trollstigen_platform-20©Diephotodesigner.jpg
Located on Norway's west coast, Trollstigen is perched within a dramatic pass between the deep fjords that characterize the region. This panoramic site can only be visited in summer, due to severe winter weather.
RRA_Trollstigen_fjellstue-05©RRA.jpg
Despite—or perhaps because of—the inaccessible nature of the site, the project entails designing an entire visitor environment ranging from a mountain lodge with restaurant and gallery to flood barriers, water cascades, bridges, and paths to outdoor furniture and pavilions and platforms meant for viewing the scenery.
RRA_Trollstigen_fjellstue-22©Jiri_Havran_Statens vegvesen.jpg
All of these elements are moulded into the landscape so that the visitor's experience seems even more intimate. The architectural intervention is respectfully delicate, and was conceived as a thin thread that guides visitors from one stunning overlook to another.
RRA_Trollstigen_fjellstue-25©Diephotodesigner.de.jpg
All architecture should be perceived as built landscape rather than conventional houses which constitute foreign objects in such a context.